1920s buffet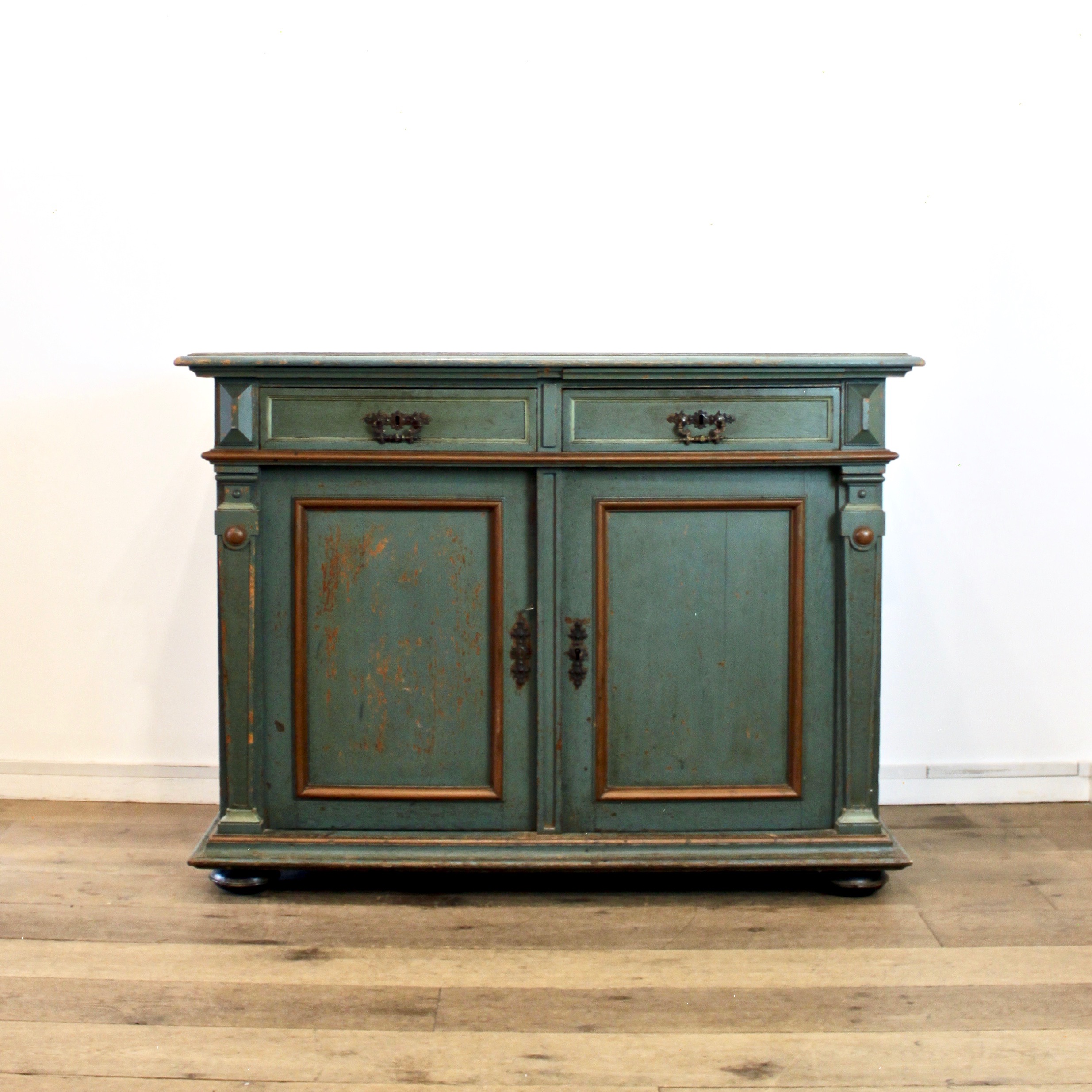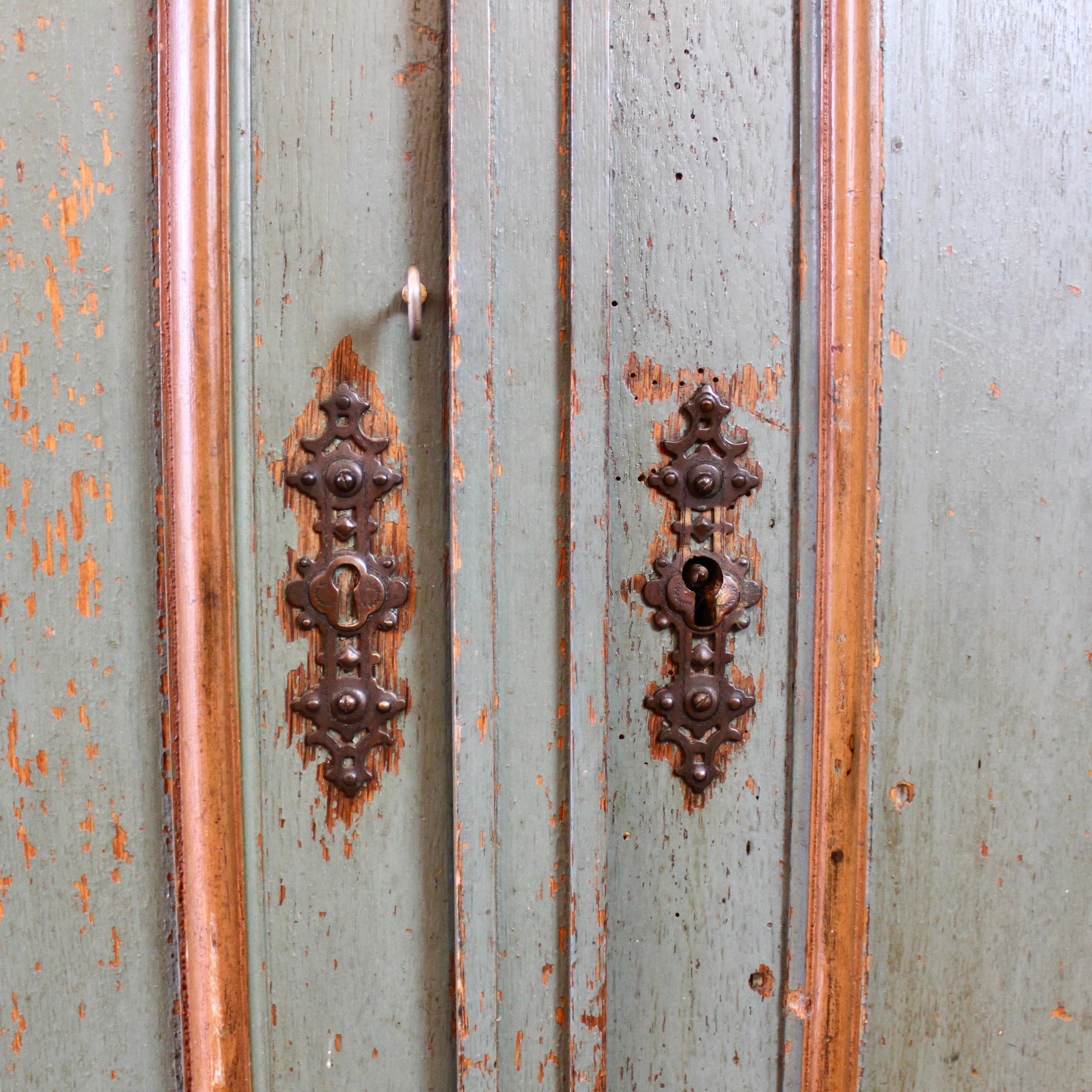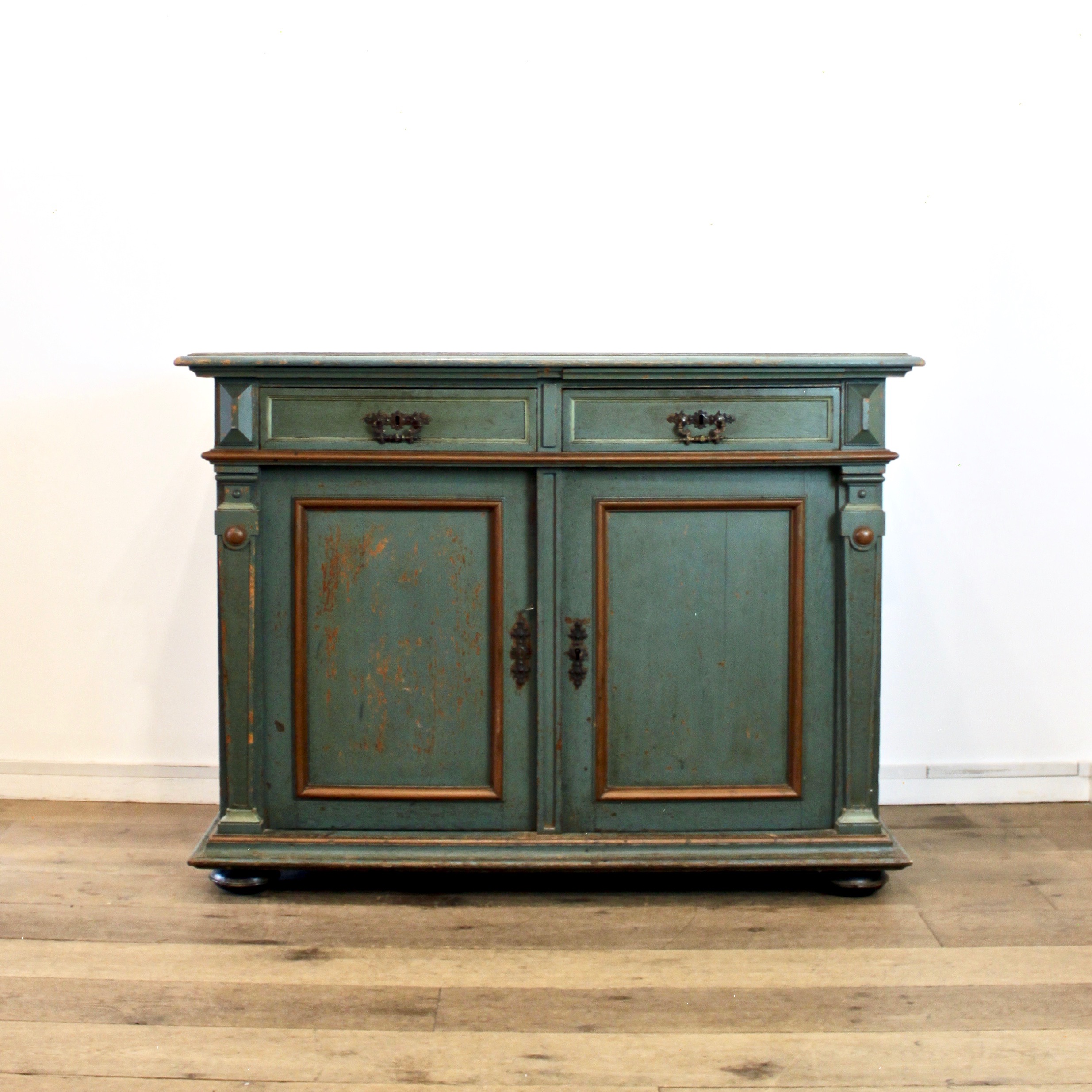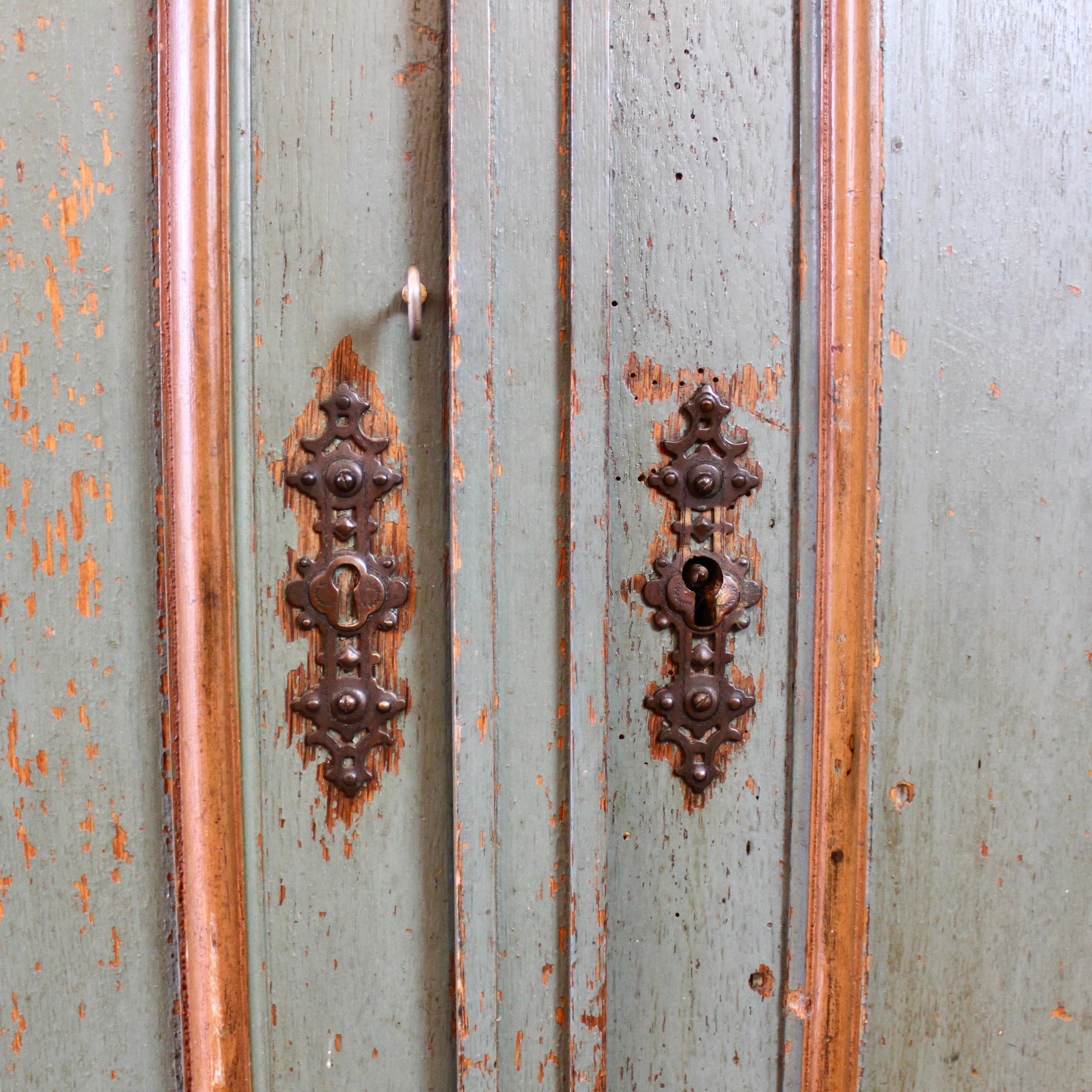 1920s buffet
Art Deco details and a deep green distressed look make this 1920s buffet a stunner!
It has two compartments, two drawers and also two sliding boards - it was initially a kitchen buffet.
W120 x D66 x H90cm
The item being vintage, it might have small imperfections due to the wear of time, which doesn't alter its beauty or solidity.