1940 Industrial metal crate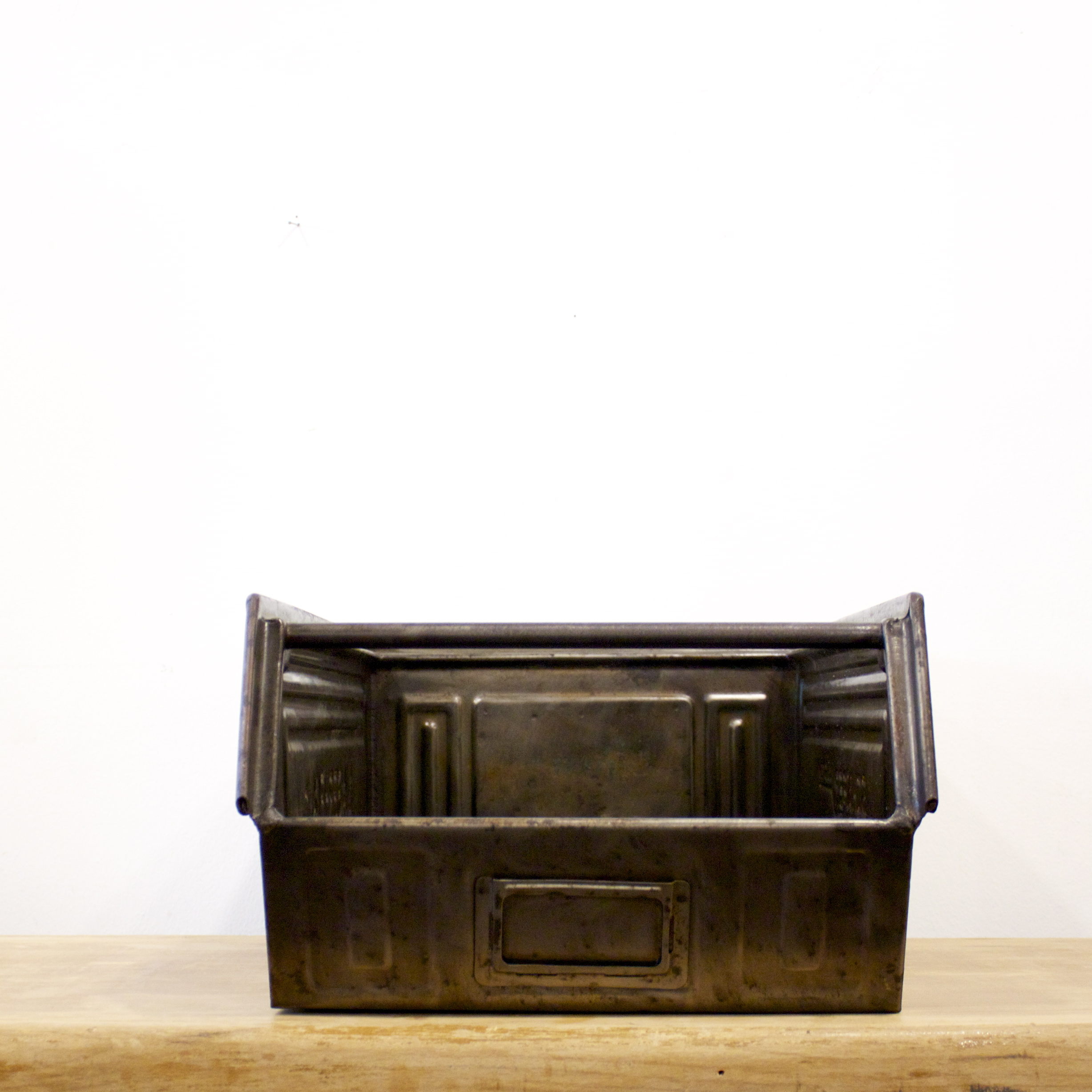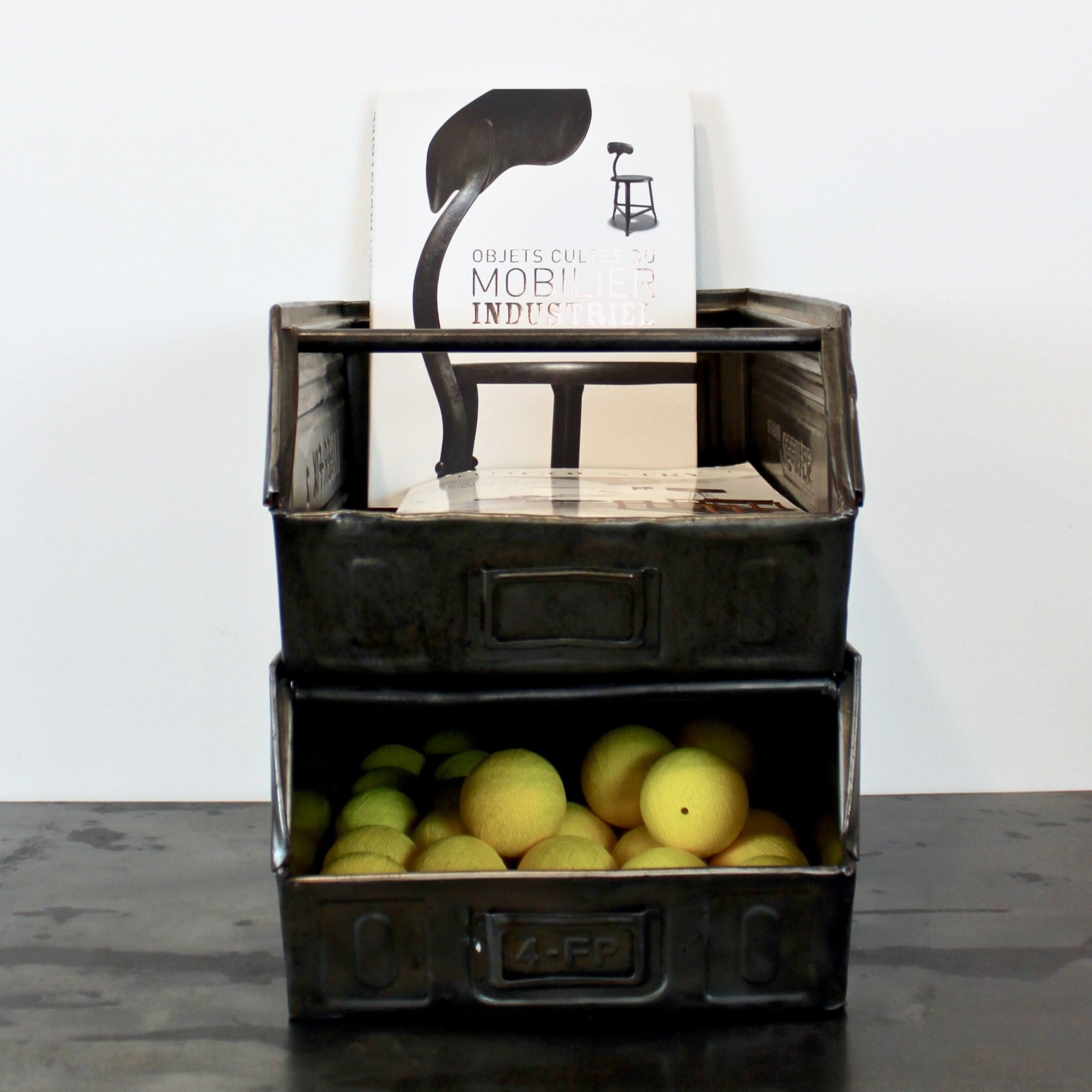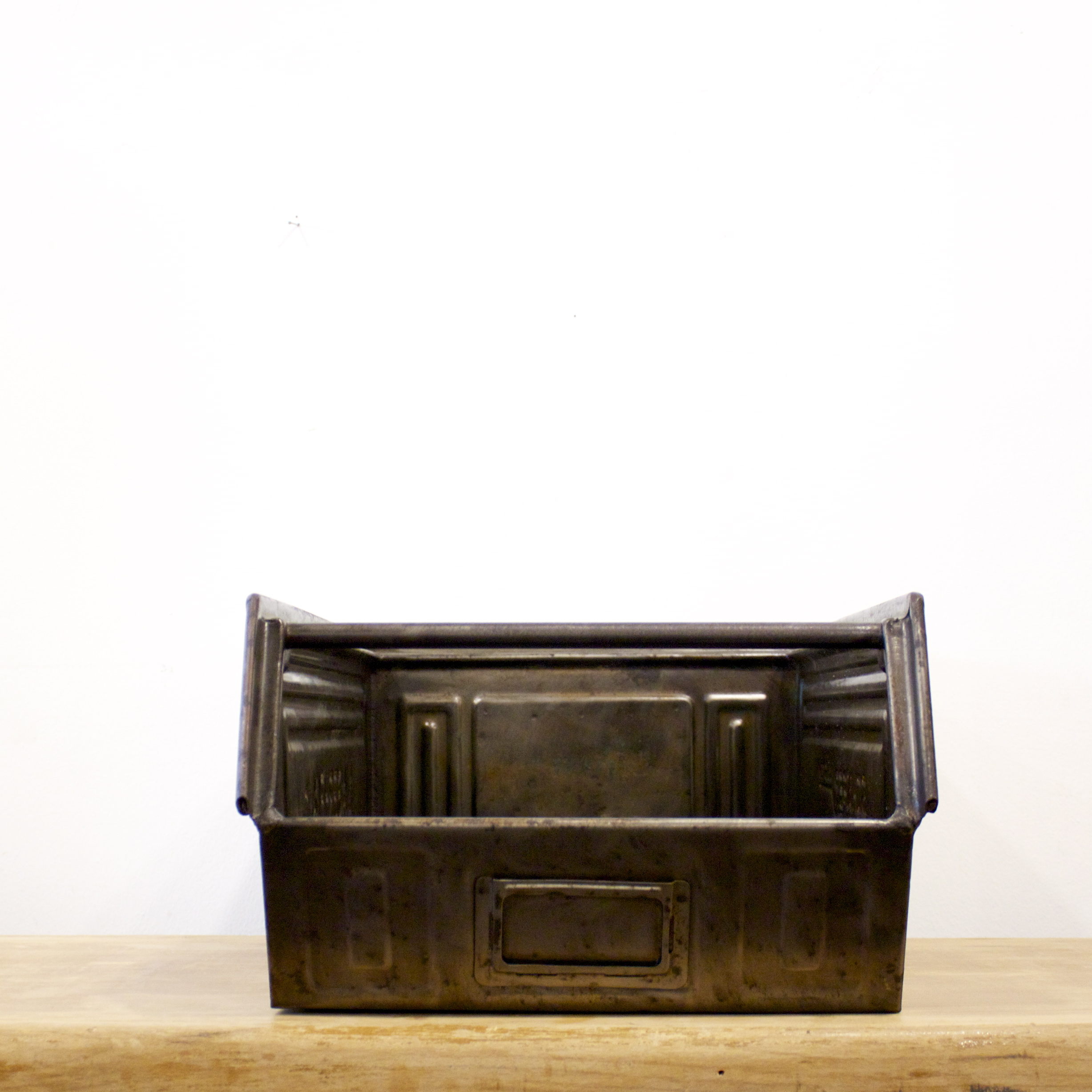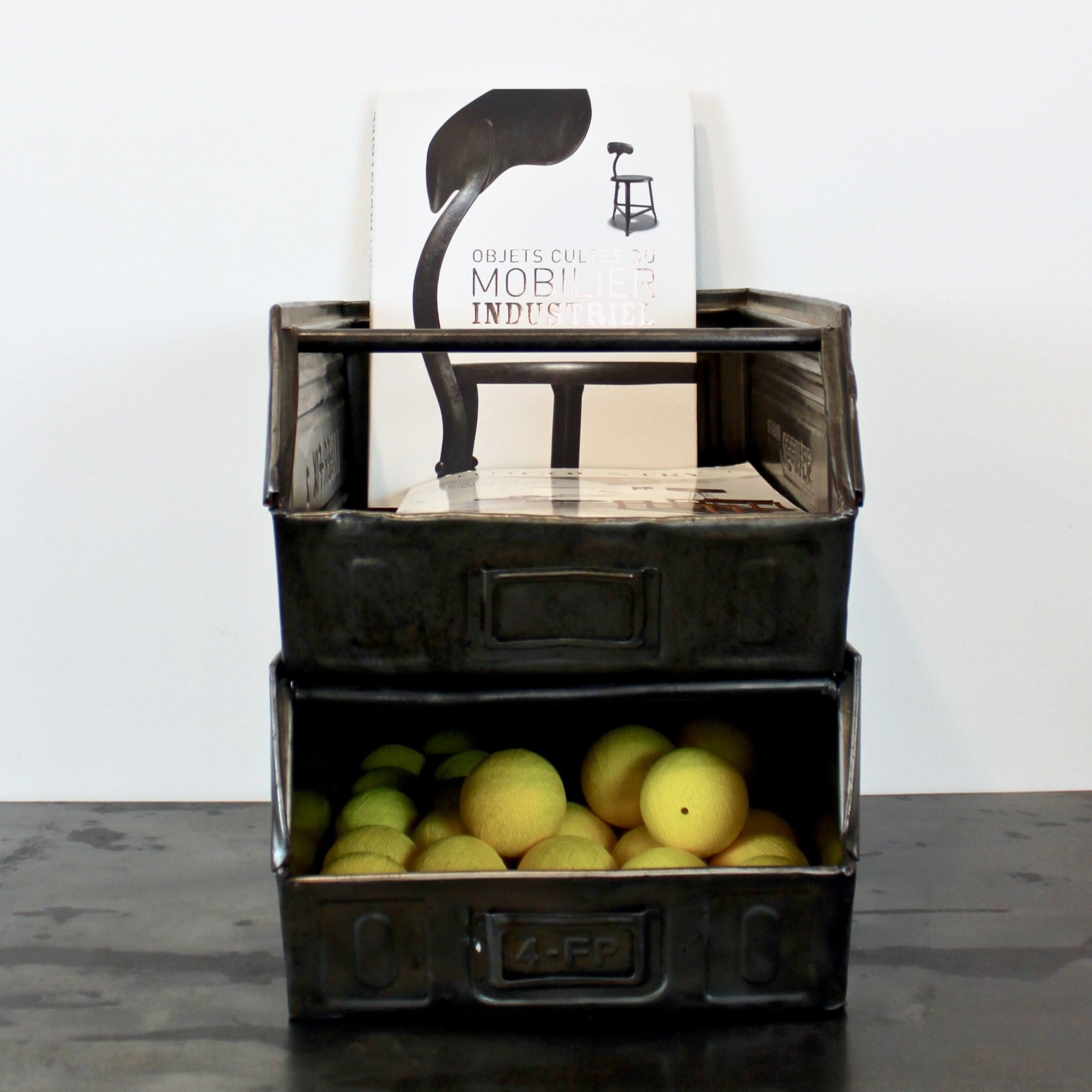 sale
1940 Industrial metal crate
Industrial stackable metal crates from the German company schäfer kasten. Used in a French factory in North of France.
All our metal pieces were originally covered in enamel, which has been removed after being put in an acidic bath and then polished and varnished to get a dark and matte metal patina.
Dimensions: W32 x D50 x H20.5 cm
Each £90
The item being vintage, it might have small imperfections due to the wear of time, which doesn't alter its beauty or solidity.